Kayak Guy Atlanta is opening for business May 4 of 2013, and will be a place to come for kayak rentals and tours around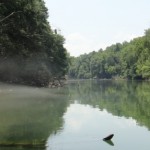 Atlanta.  We are not your usual rentals you see around Atlanta, instead we can be mobile and will bring the kayaks and gear to you.  We have a small fleet of Pamlico and Dagger Zydeco kayaks (10-11ft) that are well suited for flat water rivers like the Chattahoochee River here in our Atlanta back yard.
So you want to get some adventure? Maybe some sightseeing? How about a little exercise? Give Kayak Guy Atlanta a call (678-920-3944) and let us know what you have in mind. We'll bring the boats to your location of choice. Or if you need recommendations we can help with that also.
Once we arrive, you sign a waiver and pay for the kayak with cash or credit. Then you are free to kayak how you want. Stay at one spot or float the river from one boat ramp to another with friends or solo.  The Chattahoochee has some terrific boat landings that are well maintained, so they make for great locations to put in and take out. I have a couple of favorites so if you are new to Atlanta or visiting let me know and I will send you in the right direction.